Matthew Herman
Assistant Professor
Department of Geological Sciences
California State University, Bakersfield
Hello visitor! I am an Assistant Professor in the Department of Geological Sciences at California State University, Bakersfield. I got my Ph.D. in 2017 from Penn State, working with Kevin Furlong, then I did my postdoc at Utrecht University with Rob Govers.
Very broadly, I am interested in lithospheric deformation processes (basically, how the upper ~100 km of the Earth bends, breaks, and flows), and particularly how this deformation relates to earthquake cycles and seismic hazards.
Latest Research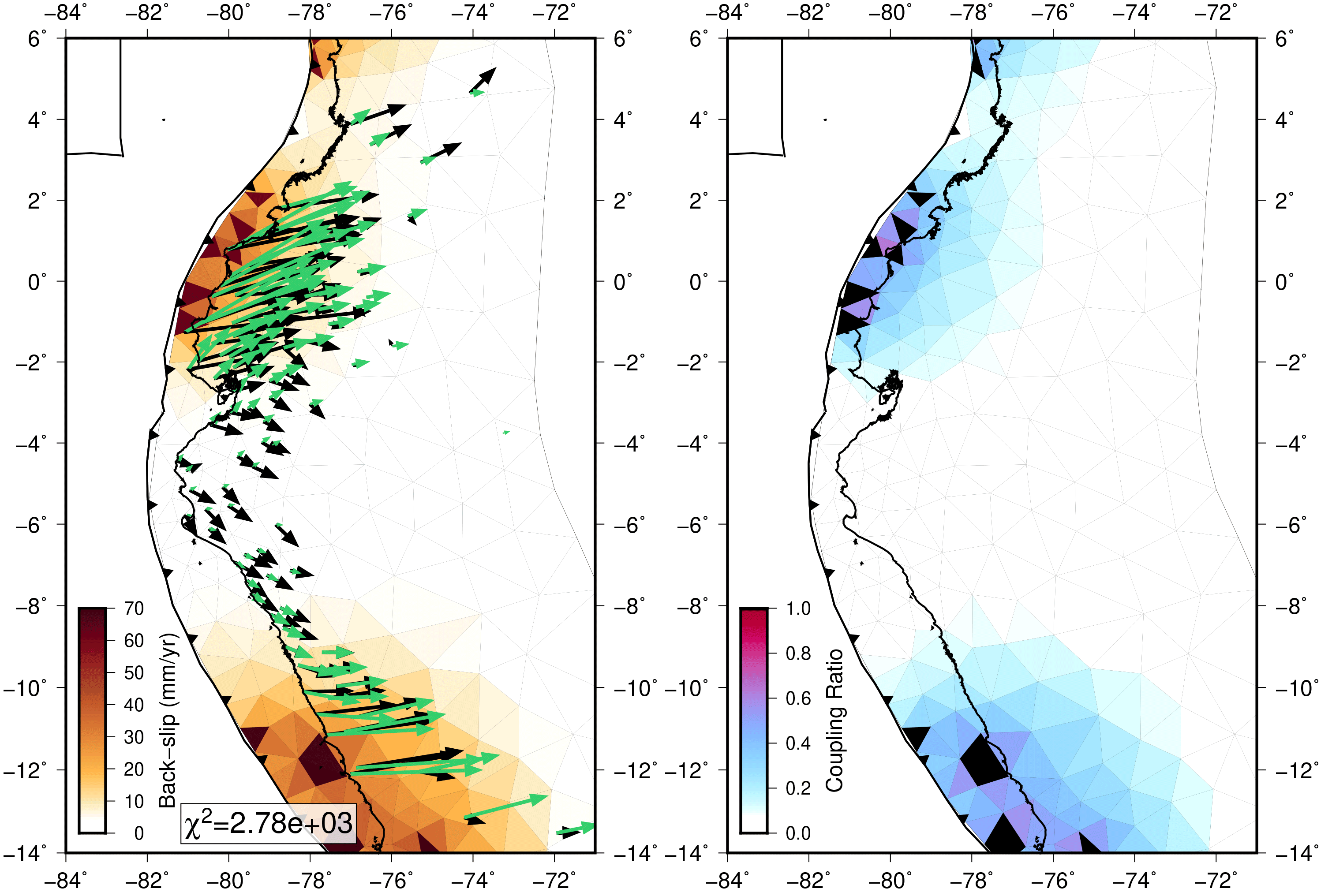 Slip Deficit Accumulation Along the South America Subduction Zone
In a previous study, we demonstrated how the areas around locked zones on faults also look partially locked, through their physical connection to the locked section. Now, we use our new understanding of this "pseudo-coupling" to map out locked zones in a real subduction zone in between earthquakes. We also map out the potential seismic hazard (slip deficit) around these locked sections.
We turn to the South America subduction zone as our case study, because it has a lot of geophysical records of deformation in between earthquakes, as well as several recent large earthquakes. We find some parts of the subduction zone are up to 50% locked, but most are not completely locked. Rather, the signal is best predicted by a few locked patches producing pseudo-coupling around them, which all contribute to the deformation signal.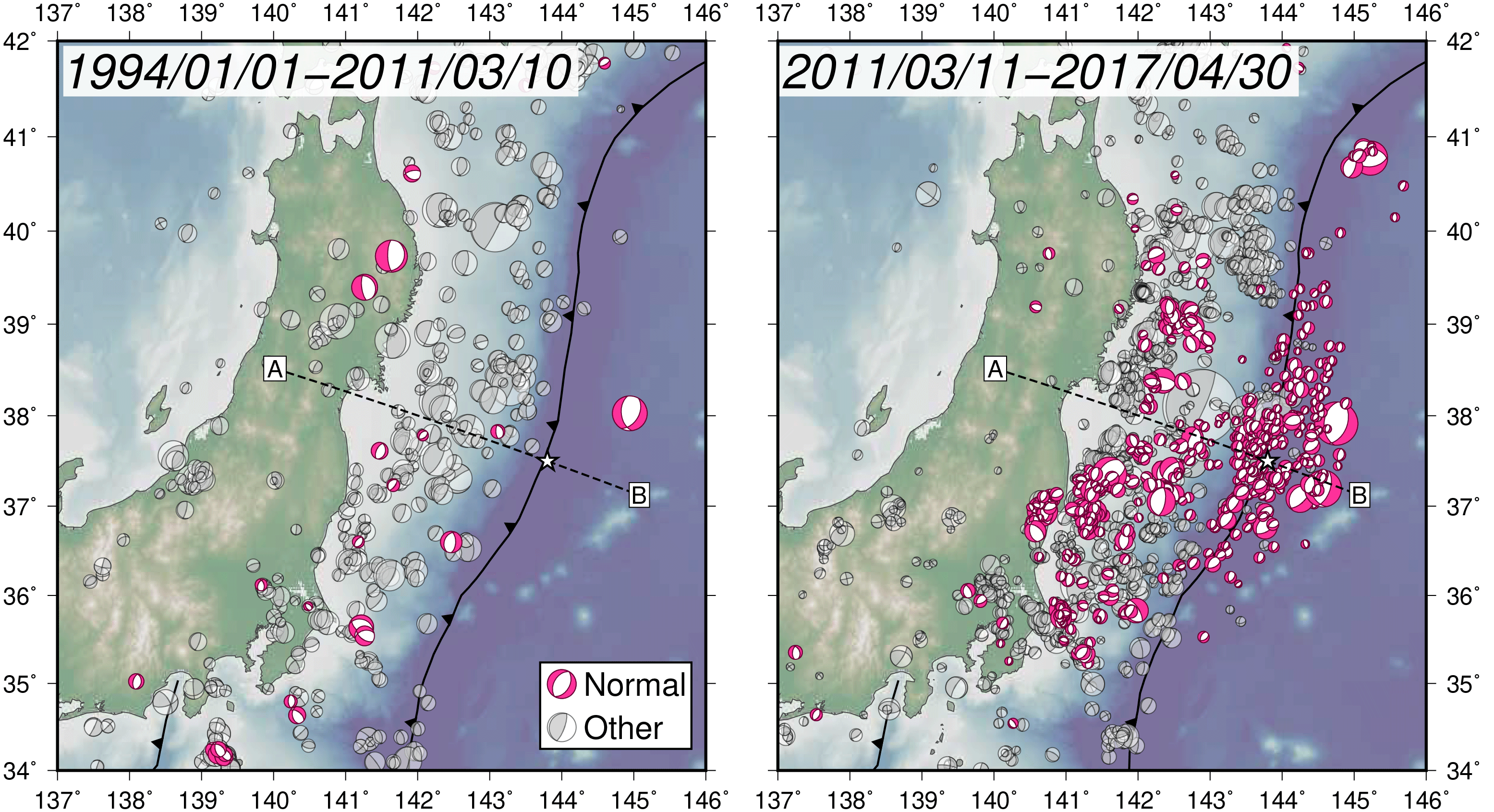 Extension in the Upper Plate After Megathrust Earthquakes
After the 2011 Tohoku, Japan, earthquake, a significant number of the aftershocks had normal-faulting mechanisms. This was a surprising observation at a convergent plate boundary, where most of the seismicity prior to 2011 had thrust faulting mechanisms indicative of compression. Indeed, many of these normal faulting aftershocks occurred in essentially the same locations as earlier thrust faulting events.
Geodynamic models of earthquake cycles at subduction zones can help understand the spatial and temporal patterns of these normal faulting events. Co-seismic stress changes initially trigger these events in the upper plate, and rapid afterslip on the deeper plate boundary promotes further extension in both the upper and subducting plates.